Physical Science is a Language
To lay the foundation for this yearlong attempt at re-envisioning my chemistry class as a world language class, I've created some photo montages from a recent trip to Chicago's Museum of Science and Industry. From the images, it is clear that science is all around us and it is communicated through symbols. The images are paired with quotations highlighting ideas that I believe will help me remember why it is that I've chosen to spend my days teaching science.

​Phase 1 Video
Powered by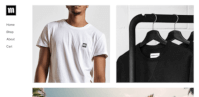 Create your own unique website with customizable templates.